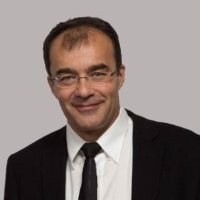 Remus Lechintan – CEO
Drawing from more than 20 years of expertise in the services and IT sectors, Remus Lechintan is a seasoned professional and an invaluable asset to Round Assist. As our esteemed CEO, he exemplifies a results-driven approach, consistently leading teams to achieve outstanding outcomes while optimizing efficiency and productivity..
Remus's leadership style is both inspiring and motivating, characterized by his remarkable interpersonal abilities that enable him to foster strong connections with colleagues, partners, and clients. He possesses an exceptional talent for nurturing the growth and performance of the companies he manages, ensuring that they remain at the forefront of their industries.